DESCRIPTION:
We have great versatility and flexibility in oilseed processing, which allows us to meet the different needs and requirements of our customers and market.
From the reception of the raw material, a physical and chemical quality assessment is made that allows us to anticipate the needs of modification in the processes and that give us as a consequence a sustained Quality in our products.
We have the right equipment for good management, storage and conservation, allowing us to establish the operating conditions and guarantee the quality parameters to meet the different market requirements.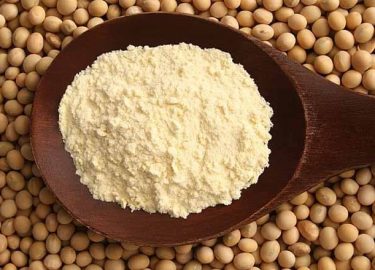 OUR PRODUCTS:
Soy flour (47% protein).

For human consumption we have processes to offer raw materials that meet all the bromatological specifications as:
TEKSOY®.

Raw material for texturing.

SELECTSOY®

Micronized soy flour, an important ingredient for the bakery, meat and dairy industry.